The finest pergola system fully designed and manufactured by Sun Winner
The most innovative solutions, top functionality and unique design.
Outside view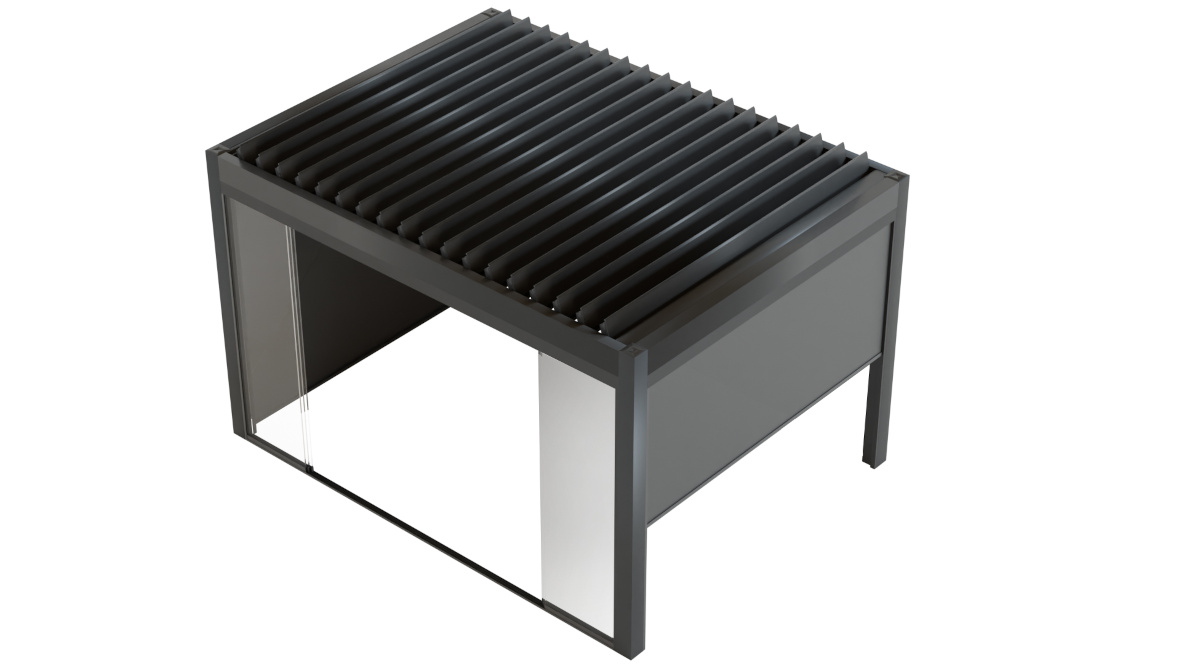 Прочный каркас перголы
обеспечивает высокую устойчивость
к нагрузкам, вызванным сильным
снегопадом и сильным порывом ветра.
Использование дополнительных усиливающих
камер, усиление и особая форма профилей
делают WIN CLIMATIC одной из
самых прочных пергол на рынке.
Регулировка поворота алюминиевых
ламелей от 0° до 135° с помощью
пульта дистанционного управления,
смартфона или планшета. Полный
контроль над солнечным светом и
защита от чрезмерного солнечного
света и осадков
Эстетичные крепления, отсутствие
видимых винтовых соединений,
скрытый привод и идеально
подобранные аксессуары делают
перголу WIN CLIMATIC, помимо
ее уникальной функциональности,
еще и исключительной эстетической
ценностью.
Благодаря дополнительному
использованию современных ролет
WIN SCREEN система получает
дополнительные преимущества
в виде полной защиты от солнца,
защиты от насекомых, повышенной
конфиденциальности и тепловых
свойств. Очень насыщенные цвета,
подобранные под цвет перголы
и впечатляющие размеры
ролет – до 7000 мм.
Inside view
WIN CLIMATIC MODELS AND MODULES CONFIGURATION
Why is WIN CLIMATIC the best bioclimatic pergola available on the market ?
Standard WIN CLIMATIC PALETTE
ADDITIONAL WIN CLIMATIC PALETTE
ANY RAL AND WOOD-LIKE COLOURS