The finest pergola system fully designed and manufactured by Sun Winner
The most innovative solutions, top functionality and unique design.
Outside view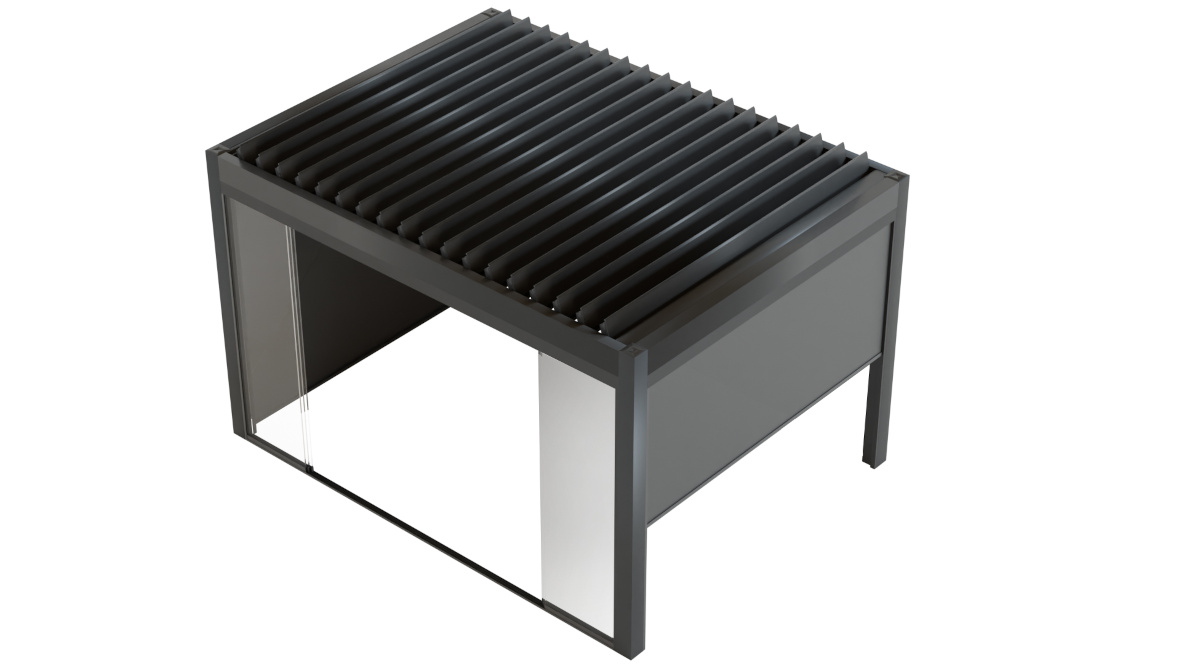 Very solid frame ensures high resistance to loads coming
from heavy snowfall, rainfalls or strong winds. Application
of extra strengthening chambers, reinforced and special
shaped profiles make WIN CLIMATIC one of the most
durable pergolas available on the market.
Adjustment of aluminium roof louvres, that can be
turned in the range of 0 to 135 by remote control,
smartphone or tablet. Full control over incoming
sunlight and precipitation.
Highly aesthetic fixings, no visible screw joints,
hidden motors and perfectly matched accessories,
make WIN CLIMATIC a truly remarkable and unique
product.
Thanks to the optional use of modern WIN
SCREEN blinds, system gains
additional benefits of better protection against
sunlight, insects,
enhanced privacy and improved thermal
properties. Very rich colours palette matching
pergola's structure and impressive blinds sizes –
up to 6000mm
Inside view
WIN CLIMATIC MODELS AND MODULES CONFIGURATION
Why is WIN CLIMATIC the best bioclimatic pergola available on the market ?